Even though I just moved here in July, I'm not actually "new", because I grew up here. I moved away as soon as I graduated and have lived in various cities throughout t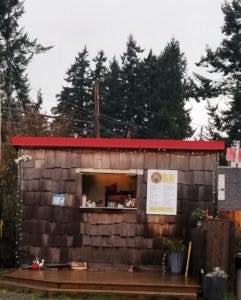 he country, most recently, Victoria. But, my parents were always here, as well as my husband's family, and most of our friends, so when we decided to move back this summer it was more of a homecoming than a relocation, and honestly, I don't miss the city one bit. Our little home, tucked away in the woods, is so quiet and peaceful that I find it hard to imagine that for so many years I tolerated, nay, revelled in, the bustling, buzzing, frenetic energy of the city.
It's always this time of year, with the holidays fast approaching, that I begin to create a list (of monumental proportions) outlining all of the tasks to be completed by December 24th. Only, this year my list is quite short, and I think I have moving back home to thank for it. I've realized that I won't have to pack the children, the dog, and all of the gifts into the car to travel to see family for Christmas, there are no groceries to buy for the elaborate dinner party I won't be hosting, as our little cabin is hardly big enough for a Christmas tree, let alone dinner guests, and we live so blissfully deep in the woods that if we choose not to put up any Christmas lights we won't have a single neighbor criticize us for being grinchy or lazy. All I have to do is buy presents, and this year, in my "new" town, I'm going to do things differently.
For me, over the past several years, shopping has deteriorated into a somewhat soul crushing event, cloaked in what we're supposed to call "spirit" but feels more like thinly veiled greed, obligation, and commercialism, highlighted by gridlocked traffic, overflowing parking lots, the occasional parking ticket, faceless box store enterprises, and the strangely zombie-like act of late night online shopping. Glad tidings of comfort and joy? Hardly. More like hollow-chested dread and exhaustion.
This is why, my friends, this Christmas, I am choosing to shop almost exclusively within the collective towns of Oceanside. We have SO MANY cool little shops filled with an a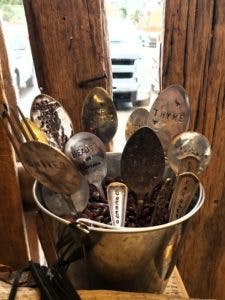 rrayof gorgeous goods, and it feels logical to me (at any time of year) that my locally earned money be spent at locally owned businesses. There's value in knowing that when I'm handing my money over to a neighbourhood store I'm directly contributing to their success and vitality, as a business AND as a citizen and member of our community. Supporting these small businesses not only results in a healthy, diverse, thriving town, but on a more individual level, helps these business owners afford braces, dance lessons, or hockey gear for their children. The knowledge that my small contribution has such an impact absolutely warms my heart!
From a purely aesthetic perspective, we have a myriad of exceptionally talented artists and craftspeople, and several thoughtfully curated shops in this neck of the woods, and regardless of who you have on your list: elderly grandparents, a mother who deserve the world, a utilitarian father, sulky teenagers, tyrannical toddlers, or the best pet in the universe, you will easily be able to find something perfectly suited to them.
Do yourself a favour and pop into the local stores this season (or any season, really). You'll skip the traffic and crowds, discover a multitude of wonderful goodies for you and your loved ones,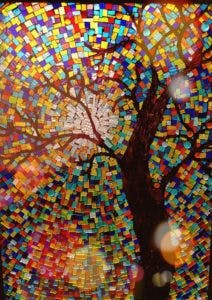 encourage the growth of our community, and walk away with the warm glow of holiday spirit nestled in your heart.
Looking for the perfect prezzie? Here's a list of just a few of our favourite places:
Shades of Green – A selection of environmentally gentle products from skincare to clothing. Shades of Green is pleased to offer a 15% discount on your purchase when you mention this article!
Alcove Homegrown Living – Handmade, ethically produced, high quality merchandise connecting our local community to you!
MOD Apparel – Carries hip women's fashions with an LA vibe.
Covet – Owner Elizabeth John hand selects every piece of clothing, beauty product and home accessory you might find in COVET, lending to a very unique shopping experience.
The Qualicum Toy Shop – A family owned specialty baby and toy store that carries the funnest toys, puzzles, and games.
The Shoe Inn – Quality, fashionable shoes for the whole family.
ReVived Vintage – Artistically inspired refinished and upcycled furniture.
Captivating Details – Carries a wide variety of items from books to bathsalts, lovely hostess gifts, and whimsical items that will bring a smile to your face.
What's Cooking -The Store for Cooks – Operating since 1994, this iconic Qualicum Beach store is a destination for anyone who loves to cook or bake.
Soak Essentials – A curation of modern, handpicked, and handcrafted goods for your mind, body and home.
Rcubed – A super modern consignment boutique and Artisan Collective in the heart of Parksville B.C.
Kit and Kaboodle Trading Company – A super fun place to buy very cool things at really great prices!
The Mulberry Bush Bookstore – An independent bookstore with a wide selection of books for booklovers of all ages.
Salish Sea Market – Connecting the world to the extraordinary art created within sight of the Salish Sea.
Wild and Sparrow – Modern style boutique featuring Canadian handmade articles and new artists.